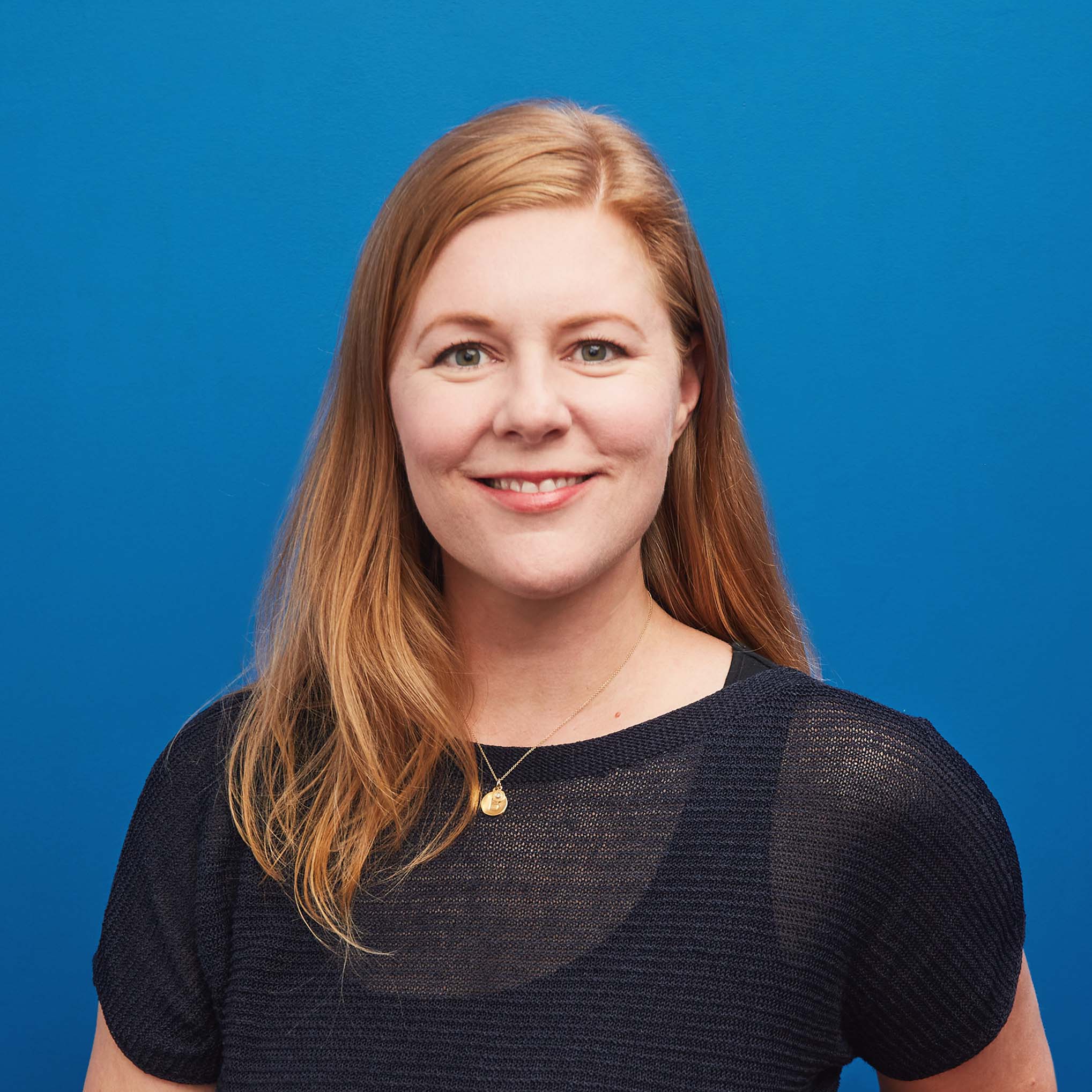 Pivot Relevant Development
Candace has a passion for empowering the people behind a project. In addition to a combined 18 years in the architecture and development space, she also holds a Bachelors of Fine Arts and a Masters of Architecture.  Playing a hand in the strategy of all projects, Candace employs long term vision to move projects forward. Her thoughtful nature fosters the creation of authentic relationships and camaraderie with her partners and teammates alike. Outside of the office, Candace spends her time cooking, traveling, and being with friends and family. She resides in a historic home in Putnam Heights along with her husband Cory and their son Thomas.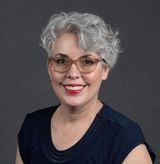 Lisa Chronister is the Assistant Planning Director for Oklahoma City where she leverages her architectural expertise to influence public decision-making involving design and development.  She has held numerous local and national leadership positions including terms as president of AIA Central Oklahoma Chapter and as a member of the national AIA Diversity Council.  In 2004, Lisa was diagnosed with multiple sclerosis, which has greatly increased her awareness of the physical challenges many people face in the workplace.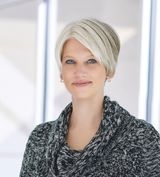 As Principal and Business Engagement Lead at KKT Architects, Kate oversees Design Strategy for a multitude of projects within the office. Her passion is for designing thoughtful environments that shape human experiences with a focus on project management, mentorship, and client engagement. As she advanced in leadership roles early in her career, Kate earned her certification as a Project Management Professional (PMP) through the Project Management Institute in 2013. She earned a Master of Real Estate Development from New York University, a Bachelor of Architecture from Oklahoma State University, and a Bachelor of Architectural Engineering from Oklahoma State University. She is an Adjunct professor at OSU, AIA EOK President-Elect, YWCA Tulsa Board Member and a NAAB Accreditation Visiting Team Member.
The University of Oklahoma, Christopher C. Gibbs College of Architecture
For almost four decades, architect Ron Frantz has worked in over 100 Oklahoma communities to save important—and maybe overlooked—community landmarks and everyday places. Currently, he works at The University of Oklahoma Christopher C. Gibbs College of Architecture. His roles include serving as an Associate Professor with the Division of Architecture; working as the Coordinator for the Environmental Design Undergraduate Program; and being the Director of Small Town Studios with the Institute for Quality Communities. Here, he works with staff, faculty, and students to provide design services for Oklahoma communities of all types and sizes while exposing students to all things great about Oklahoma.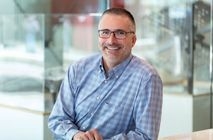 Joe Don Holley, AIA, CDT, LEED AP BD+C
Joe Don Holley, AIA (Project Principal): Joe Don is a Studio Practice Manager, Health and a Partner at HKS. Joe combines client objectives and expectations with the architect's creativity and vision in ways that are inspiring, efficient, and cost effective. He works closely with medical professionals, physicians and consultants while planning health care facilities.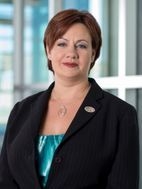 Rachel D. Hutchings has 30 years of experience that includes 20+ years in the private sector with career path in community engagement and government affairs. She has dedicated her career to community building through non-profit organizational growth and advocacy. She is known for ability to reach across all sectors and types of organization to create and strengthen cross-functional teams to solve common problems.
In 2022, Rachel formed Rachel Hutchings LLC (dba Chart Consulting.) Chart Consulting helps businesses and non-profits to prepare and execute programs, as well as improve current programs.
She has a master's in Organizational Dynamics from the University of Oklahoma, a bachelor's in Business Management from University of Phoenix, and an associate degree in Business Management from Tulsa Community College.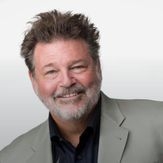 Eddie was born in Texas in 1949 and moved to the beautiful Sonoron desert in 1973 after graduating from Oklahoma State University. He founded Jones Studio, Inc. on June 8, 1979 weeks before his 30th birthday. It was not until years later, he realized he had begun his professional career on the birthday of his two major heroes… Frank Lloyd Wright and Bruce Goff. The planets had aligned!
For the past 32 years the Jones Studio family has grown to include 11 highly motivated and enthusiastic individuals. They enjoy an unusually broad list of building types ranging from a "2 holer" outhouse trailhead located on a remote desert site to the 54-acre Mariposa Land Port of Entry in Nogales, Arizona – the third busiest land port in the United States. The list includes museums, research facilities, performing arts centers, golf club houses, an NFL training facility, town halls, softball-soccer stadiums, and an entire college campus.
Having been honored with over 187 design awards, the small studio was exceptionally recognized during the summer months of 2006 when they were asked to be an exhibit in the Scottsdale Museum of Contemporary Art. Eddie has the privilege of lecturing frequently around the United States and abroad. His love for discussing architecture is represented by an impressive list of Conference commitments, lectures, and exhibits.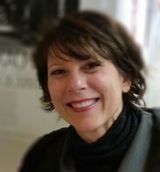 University of Houston College of Architecture and Design
Donna Kacmar, FAIA, is a Professor at University of Houston College of Architecture and Design where she teaches architecture design studios and a seminar on dwelling. She founded the UH Materials Research Collaborative in 2010 and directed the collaborative, developed a physical materials library and online database, and led multiple materials research projects until 2019.
Her first book, titled BIG Little House, was published by Routledge in 2015. Her second book, Victor Lundy Artist Architect, was published in 2018 by Princeton Architectural Press. Her third book, BIG Little Hotel, was published by Routledge in 2023. Donna is also the principal of Architect Works, PLLC, Houston, Texas.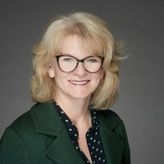 Mary E Kell, AIA holds a Bachelor of Architecture from the University of Kansas and started her career in private practice for 15 years before transitioning to the role of Owner's Representative Project Manager for the City of Tulsa. She has served on multiple selection committees for Architects, Engineers, Construction Managers and Artists in her 15+ years at the City for a wide variety of public and public-private capital projects.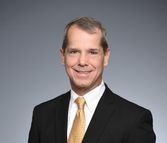 Rob is the Greater Southwestern Regional Manager at the Concrete Reinforcing Steel Institute.  He worked for 15 years as a design engineer designing powerplants, paper mills, and  other industrial facilities.  The past 17 years he has been promoting either structural steel with AISC or reinforced concrete with CRSI.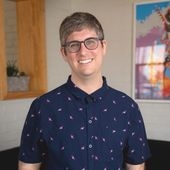 Josh Kunkel is the Founder of Method Group, which focuses on Infill, Adaptive Reuse, and Interiors projects.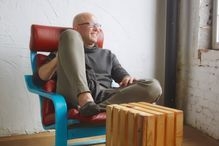 Adam Lanman has been operating an architectural design practice since 2020, focusing on public interest design and place-making models within communities. His passion lies in creating innovative designs that intersect with architecture, design, and fine art. Lanman's interest in community design and inclusive artistic practices was sparked by the guidance of Samuel Mockbee and Jim Olson during his studies at the University of Oklahoma. He later developed a deep appreciation for climate-based design and its relationship to the places we live and play while studying with Glen Murcutt at Cornell University. Lanman's studio consistently collaborates with local stakeholders and professionals from various fields. Additionally, he frequently teaches and lectures on the impact and organization of community design strategies.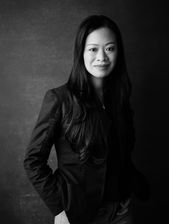 The Practice of Architecture
Evelyn Lee, FAIA, is the first-ever Global Head of Workplace Strategy and Innovation at Slack Technologies, Founder of the Practice of Architecture, and Co-Host of the Podcast, Practice Disrupted. Lee integrates her business and architecture background with a qualitative and quantitative focus to build better experiences for the organization's employees, clients, and guests.
She is widely published, wrote a monthly column for Contract magazine for over three years, frequently contributed to Architect Magazine, and is working with Architizer to develop recurring content on the business of architecture. Evelyn has received numerous industry awards, including the 2016 40 Under 40 award for Building Design + Construction and the 2014 AIA National Young Architects Award. She recently served as the first-ever female Treasurer to the AIA National Board in 2020-2021 and was recently elected to serve as the 101st President of AIA National in 2025.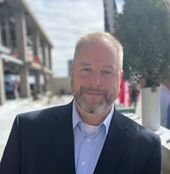 Eric Messing, AIA (Project Architect): Eric Messing is a Principal and Architect at HKS. He specializes in health care design and construction, working with clients to deliver world-class projects ranging from large teaching hospitals to small clinics. Eric's goal is to ensure that the overall design concept is integrated into all aspects of the project while producing accurate and concise documents.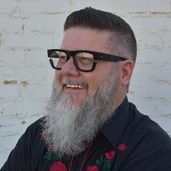 While attending architecture school Jack Morgan underwent a life changing event when he suffered a spinal fracture due to falling from a standing position. The injury, the subsequent rehabilitation, and the lifelong effects influence his approach to architecture and the profession. His passion for community as a Citizen Architect and his years of experience leading the AIA at the local, state, and National levels combine to position him as a thought leader on raising the public's awareness of architects and the ability of architects to utilize design to increase opportunities for inclusivity.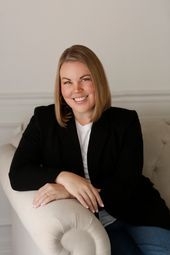 Dr. Meg Myers Morgan is an award-winning author, college professor, and certified executive coach. Her latest book, Everything is Negotiable (Seal Press, 2018)–based on her notable TEDx Talk–is a best-seller and has been translated in multiple languages. Her collection of essays, Harebrained, won the gold medal for humor from the Independent Publishers Book Awards (2015). Dr. Morgan received her certification in Executive Coaching from Columbia University, and has worked with hundreds of people on negotiating higher salaries, better work schedules, and stronger professional relationships. She speaks to audiences around the world on how to use negotiation tactics as a framework for identifying and acquiring the resources needed to shape a successful and fulfilling career. Her writing on the topic of negotiation has appeared in countless publications, and she's been featured on WNPR and The Jenny McCarthy Show. During her time as Chair of the Tulsa Mayor's Commission on the Status of Women, Dr. Morgan authored the Mayor's Pay Equity Pledge, which has helped to equalize the gender pay gap in her community. She is currently an associate professor at the University of Oklahoma and teaches in the areas of leadership, strategy, and evaluation. Dr. Morgan lives in Tulsa with her husband and their two young daughters–both of whom are already shrewd negotiators.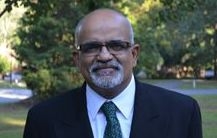 Ganesh Nayak, AIA, NOMA, LEED AP (BD+C)
Ganesh Nayak, AIA, NOMA, LEED AP (BD+C), is a principal at Metier Inc, in Atlanta, GA consulting on sustainable design and accessibility. He was awarded the US Army Corps of Engineers' Charles Trainor team award for excellence for his work on LEED program management.
Ganesh has published, taught, and presented extensively on architecture, sustainability, equity, and disability. Presently Ganesh is the secretary of the AIA Georgia board and is past chair of AIA Atlanta's Committee on the Environment (COTE). He is on the AIA National's COTE Leadership Group and co-chairs the Climate Action-Climate Justice subcommittee. He serves on the code development committee of the International Green Construction Code (IgCC). He has also chaired the Georgia Department of Education's State Advisory Panel for Special Education.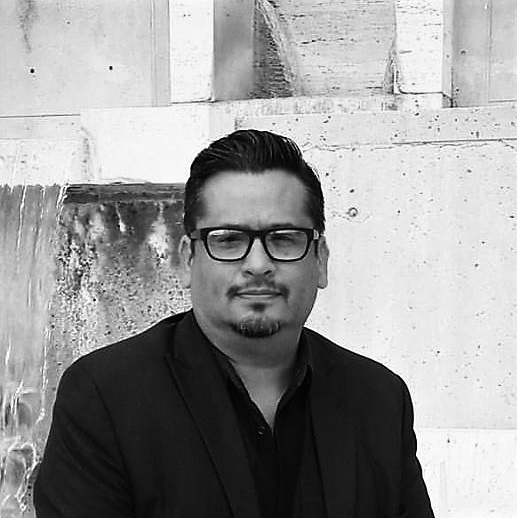 Christopher C. Gibbs College of Architecture, The University of Oklahoma
René Peralta studied Architecture at the New School of Architecture in San Diego and the Architectural Association in London, England. He has a Master of Science in Planning with an emphasis in History and Theory from the University of Oklahoma. Peralta is a co-author with Fiamma Montezemolo and Heriberto Yepez of the book "Here is Tijuana," Black Dog Publishing, London 2006. He co-edited, along with Tito Alegría and Roger Lewis, the commemorative edition of the book "A Temporary Paradise: A Look at the San Diego Region's Special Landscape," published by COLEF in 2018 and initially prepared by Kevin Lynch and Donald Appleyard in 1974. He is the author of the soon-to-be-published short story Border Astronaut, which utilizes AI as a method and medium to explore the future US/Mexico border region through a surreal and dreamlike lens. The story challenges conventional ideas of urbanism and architecture while emphasizing the emotional impact of physical barriers and the resilience of those who traverse them. By blurring the lines between reality and dreams and incorporating AI-generated content, the narrative invites viewers to contemplate the potential for reimagining border spaces' design, function, and symbolism more humanely and inclusively.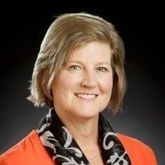 Oklahoma State University, Long Range Planning
Jana K Phillips, FAIA was in traditional architectural practice for 24 years before pivoting into an owner's role for Oklahoma State University. She has witnessed countless Architectural and Contractor interviews in the past decade during her role as University Architect at OSU Long Range Facility Planning.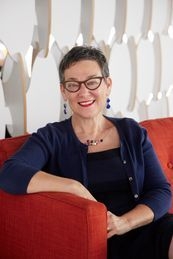 Elizabeth Rosin is the Principal and Founder of Rosin Preservation, based in Kansas City. She has worked on a large variety of historic projects across the United States.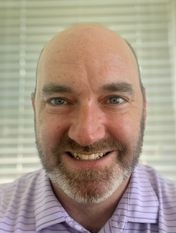 Kevin Rice is a local Tulsa Developer with a passion for creating unique projects in urban, historic cities. He also has projects in Knoxville, TN and Seaside, FL.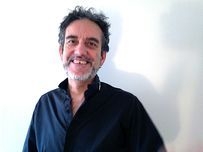 Oklahoma State University, School of Architecture
Paolo Sanza is a registered architect in the State of Arizona and an Associate Professor of Architecture at Oklahoma State University. His teaching and research center on design studio pedagogy, Italian modernism, of which he is the author of numerous publications, and the tectonics of architecture. At the OSU School of Architecture, his directed design studios, including design-build and community engagement, have been characterized by novel processes, and his students have received several national awards.
He was the founding partner of p(S)ar architects, a Phoenix-based research office focusing on the interrelationship between architecture and graphic design, and the design director of the award-winning multimedia studio digital extension. Paolo Sanza holds a Master of Architecture and a Bachelor of Science in Design from Arizona State University.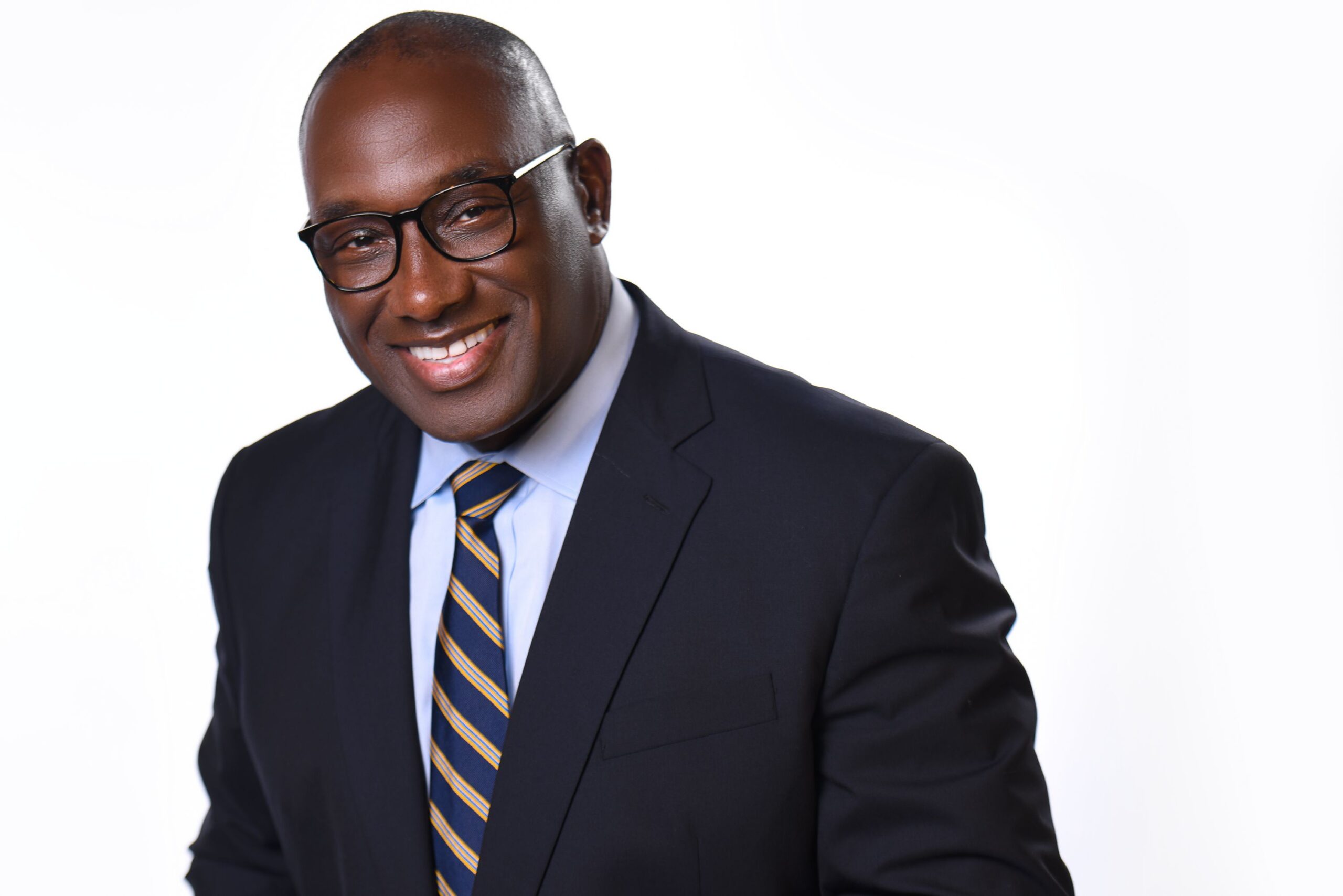 Greg Shaw has 28 years of construction experience and has delivered over $1 Billion Dollars of Construction spending in his career. He has successfully built privately and publicly funded projects, both union and nonunion projects alike. Those projects vary from Hospitals, Elementary and Early Childhood Development Schools, 18,000 seat Arenas, Federally Funded Health Clinics, Casinos, Heavy Civil Highway Projects, Grocery Stores, and Utility Infrastructure Projects. Greg's knowledge of construction delivery methods and construction techniques allow our team to effectively manage a wide range or projects. Greg's construction experience in scheduling, construction costs, estimates, and budgeting of complicated projects have been and will be invaluable to any owner and project stakeholder. Greg Shaw has three sons Gabriel, Graham, and Harrison Shaw.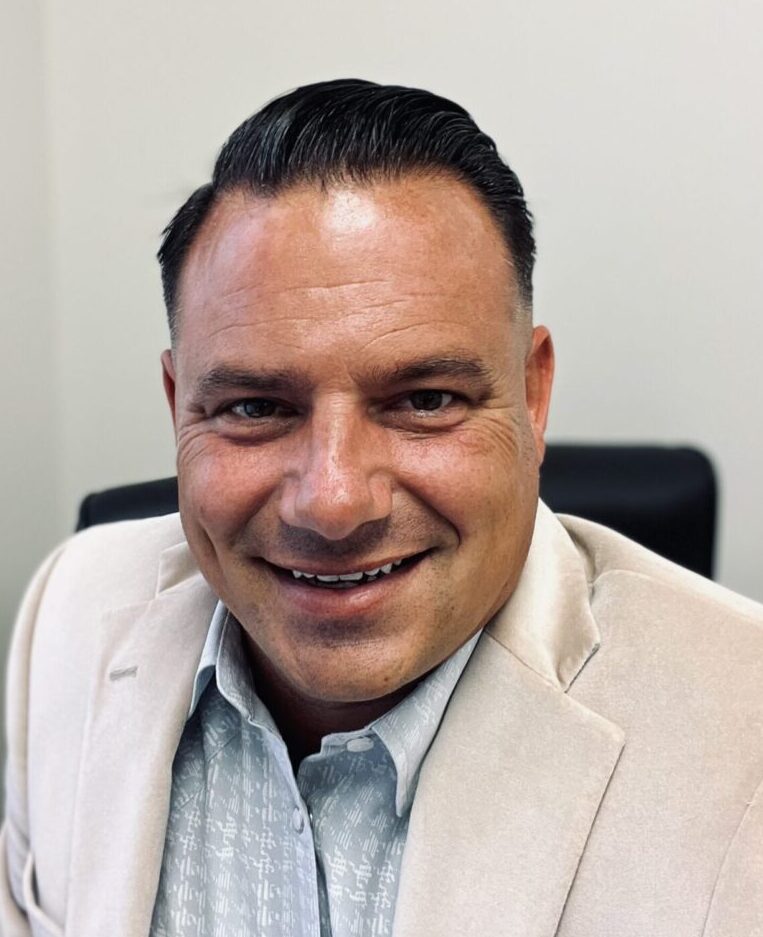 Dusty's journey in Architectural Consulting began in 2010 when he retired as a Professional Bull Rider and joined the United Brotherhood of Carpenters. As a union carpenter he attended school where he gained a vast amount of construction knowledge. Due to an unfortunate injury on the job Dusty had to make a career change and transitioned from a Journeyman Carpenter to an estimator, during this time Dusty took all the ICC Code courses he could. This extensive knowledge and experience led him to being a capable and effective Architectural Consultant. Over the years, he has honed his skills and expertise, becoming well-versed in passive fire and smoke protection along with storm shelter requirements. His experience includes helping with the early design of Intel D1X, numerous buildings for Microsoft, Seattle Convention Center, Gilcrease Museum, and Bixby High School.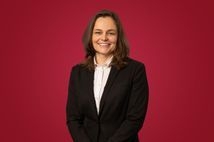 Jennifer Scott (Project Manager): Jennifer has been working in Construction Management since 2005 and has completed 7 healthcare projects in both California and Oklahoma. She has been championing BIM Coordination since 2007 and has elevated the existing BIM practices at Flintco.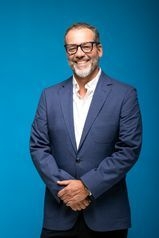 Casey Stowe serves as the Executive Director of the Tulsa Authority for Economic Opportunity, leading Tulsa's comprehensive community and economic development strategy and a team of talented professionals dedicated to increasing economic opportunity for Tulsa residents.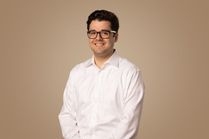 Sam Stropes, AIA (BIM Manager): Sam has coordinated or currently coordinating a total of 890 Millions dollars worth of work since joining Flintco over 4 years ago. He is passionate about bridging the gap between the design intent and construction reality and speaking to both students and professionals alike on how to integrate teams via BIM Coordination.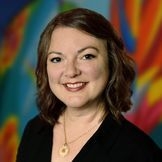 Kelly Tompkins is a CNU-Accredited designer, public artist, and creative placemaker. As Director of Main Street Enid, 2012-2019, she infused the arts into dozens of community projects and events, winning 16 awards for placemaking, promotion, design, events, fundraising, and cultural collaboration. In 2018, she co-founded Hive Appeal with her husband. After designing and painting almost two dozen bright, colorful murals that lift spirits and boost community pride, they are now adding metal art for trails and downtowns to their public art portfolio. In 2022, Kelly and Ty founded Enid Hubbub LLC, a video-based inside guide showcasing things to do in Enid. Professionally and personally, she loves creating ways to connect people to places.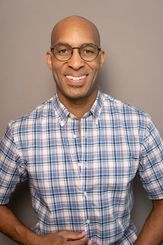 Neil Wade is a Manager for Animated Current Series at Nickelodeon Animation. Born in Chicago, he primarily grew up in Tulsa, Ok. He grew up with a love for drawing, and architecture felt like a natural professional path forward when it came time for college. While Neil was fascinated with the concepts and techniques of architectural and large-scale design, his passion for service and creative storytelling – and Japanese anime, in particular – came to dominate Neil's attention. Upon graduation, he moved to Japan to teach English, as well as explore the culture behind such wonderful stories! The immersion in the home culture of anime solidified his desire to become an animation professional. Beginning with an internship at Nickelodeon, he began his career in the animation industry, with experience at studios such as Fox Animation and Dreamworks TV.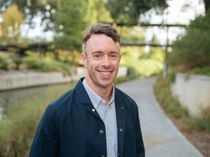 Matt Wallace, AIA, LEED AP BD+C
Matt is co-leader of the Lake|Flato's Eco-Conservation studio, which fulfills his passion for championing projects that encourage environmental stewardship. He studied under Pritzker Prize Laureate Glenn Murcutt, who taught him the importance of sustainable practices. Since acquiring this philosophy, Matt has implemented it in a number of projects ranging in scale and locale, from the northern landscapes of Montana and Illinois to the arid deserts of Arizona and Texas, all while respecting each region's climate and context. Matt, an outdoor recreation enthusiast, is passionate about water resource conservation. He can be found along the San Antonio River every day engaging in promoting environmental education, stewardship and sustainability.
Matt's recent projects include the Iain Nicolson Audubon Center, in Gibbon, NE; The Ryerson Woods Education Center, in Riverwoods, IL; and the pioneering Marine Education Center at the Gulf Coast Research Laboratory in Ocean Springs, MS.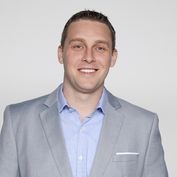 As Director of Design for KKT Architects, Francis pairs theoretical visioning charrettes with client-focused project design to help develop a culture of forward-thinking solutions within the office. His passion for pushing design boundaries and finding synergetic relationships within project constraints leads to the design of non-traditional spaces that create new opportunities for living, learning, working, and playing. He was AIA Oklahoma's Young Professional of the year in 2020 and serves as Vice President of AIA Oklahoma.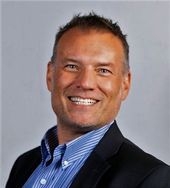 With 10 years' experience as project architect prior to joining North America's largest custom prefab manufacturer, Thomas Wright supports DIRTT as Regional Market Development for the Central US and recently becoming the Oklahoma Territory Manager. He works closely with design teams focused on delivering state-of-the-art healthcare environments, nimble educational spaces, and sustainable workplaces. In Oklahoma, DIRTT is supported by Tulsa-based Interior Logistics.