Meet the AIA Oklahoma Awards Jury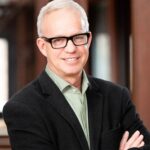 Jury Chair
Thomas Savory, FAIA
Tom Savory, FAIA, is Clemson University School of Architecture faculty and Higher Education Design Principal with McMillan Pazdan Smith Architecture. Prior to joining Clemson's faculty and merging with MPS, from 2000 to 2021, Tom was a founding principal of Watson Tate Savory where he led his team to receive more than 65 AIA design awards, including the 2016 winning competition entry for the AIA South Carolina Center for Design. Tom has chaired numerous AIA Design Awards juries, including AIA West Virginia, AIA New Hampshire, AIA Indiana, and AIA Detroit. In 1997, he co-founded the Columbia Design League with his wife, Adrienne Montare, FAIA, on which they co-presented at the 2017 AIA National Convention. Prior to returning to South Carolina in 1996, Tom lived in New York City for 12 years, where he was an Associate with Richard Meier & Partners and, prior to that, with Gwathmey Siegel & Associates. In 2018 Tom was elevated to the AIA College of Fellows, in Object One: Design. He currently serves as chair of the AIA SC Fellows Committee and as Regional Representative to the College of Fellows.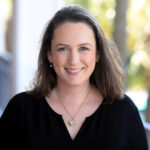 Jennifer Charzewski, AIA
Jennifer Charzewski, AIA is a Principal at Liollio Architecture, an award-winning design studio recently celebrating 67 years of practice in Charleston, SC. A graduate of Texas A&M and the University of Minnesota, Jennifer believes developing the vision and inspiration of a project through public engagement brings integrity and clarity to architecture and a building's ability to play a key role in shaping a community's future. Jennifer's recent award-winning projects include Charleston Fire Station #11, Ballentine and St. Andrews Libraries, James Island Town Hall, St. Helena Branch Library in Beaufort SC, the Charleston International Airport redevelopment and new SC Welcome Centers at Fort Mill and Hardeeville.  Jennifer is currently working on a GSA Design Excellence project in Preservation for Tomochichi Federal Courthouse in Savannah, GA and a new Discovery Place Museum in Charlotte, NC. A past-president of AIA Charleston and ACE Mentor, Jennifer has recently served as SC Equity in Architecture Committee Chair, taught a "firm studio" at Clemson's Architecture Center in Charleston, teaches Clemson's Internship/Mentorship course in Charleston, and serves as a NAAB Visiting Team Member for accreditations across the country. She has presented at the Raleigh Urban Design Conference, multiple Library Design Institutes, the South Carolina Library Association, and has served on several design awards juries throughout the southeast.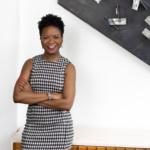 Tiara Williams, AIA
With over 18 years of architectural experience, Tiara Williams brings a unique blend of technical prowess and artistic flair to her projects. A firm associate at BOUDREAUX her drive extends beyond projects; she plays a pivotal role in guiding the firm's direction and mentoring emerging architects. Tiara's expertise in construction not only makes her highly efficient but also positions her as a mentor providing training to others.
Her project portfolio encompasses diverse sectors such as higher education, faith-based initiatives, and local government. From new constructions to renovations, Tiara's proficiency is evident in every phase. Her meticulous attention to detail shines on construction sites, where her responsive and composed demeanor benefits clients and contractors alike.
Tiara's journey led her from Southern University A&M College to BOUDREAUX's team, where she became the third licensed African American female architects in South Carolina. In 2023, she was a part of a small group that introduced NOMA (National Organization of Minority Architects) to SC and she is currently serving as their first president.
Her remarkable journey is an inspiring narrative that continues to shape exceptional spaces and inspire the fabric of southern cities.
2023 AIA Oklahoma Award Winners
Check back later for a complete list of winners. You can also visit our social media pages to see the winners!